2016 Recital ticket sales/chinese auction have helped purchase a new resource library for KAMA, and expand our Piano Curriculum.
Take a peak at some of the materials we now have thanks to all who came out and supported us at the Spring Recital.
-Teaching accompaniments to Mayron Cole Piano Method Levels 2 and 3.
-Supplemental piano repertoire books: Christmas, Folk, Classical, Solos, Duets, and Operettos.
-Voice Resource Manuals and CD's: Sight-singing, warmups, tools
-Percussion Ensemble Materials/Scores
-Early Childhood Music Curriculum - To expand and offer preschool music classes next year!
Thank You to all the students who participated in the 30 Day Practice Challenge!
We have our winners! That's right, winners----we had a four way tie.
Way to go! Keep up the hard work and your daily practice routine.
Kayleigh-Voice
Carly-Drums
Kaleb-Drums
Elijah-Drums
For all the Percussion/Drum Students: You will be pleased to find out that thanks to the proceeds made from our Annual Yard Sale Fundraiser, we have purchased new heads for all of the drums!! The Snare Drums sound SO much better.
A big THANK YOU to everyone who came out and supported us at the Yard Sale.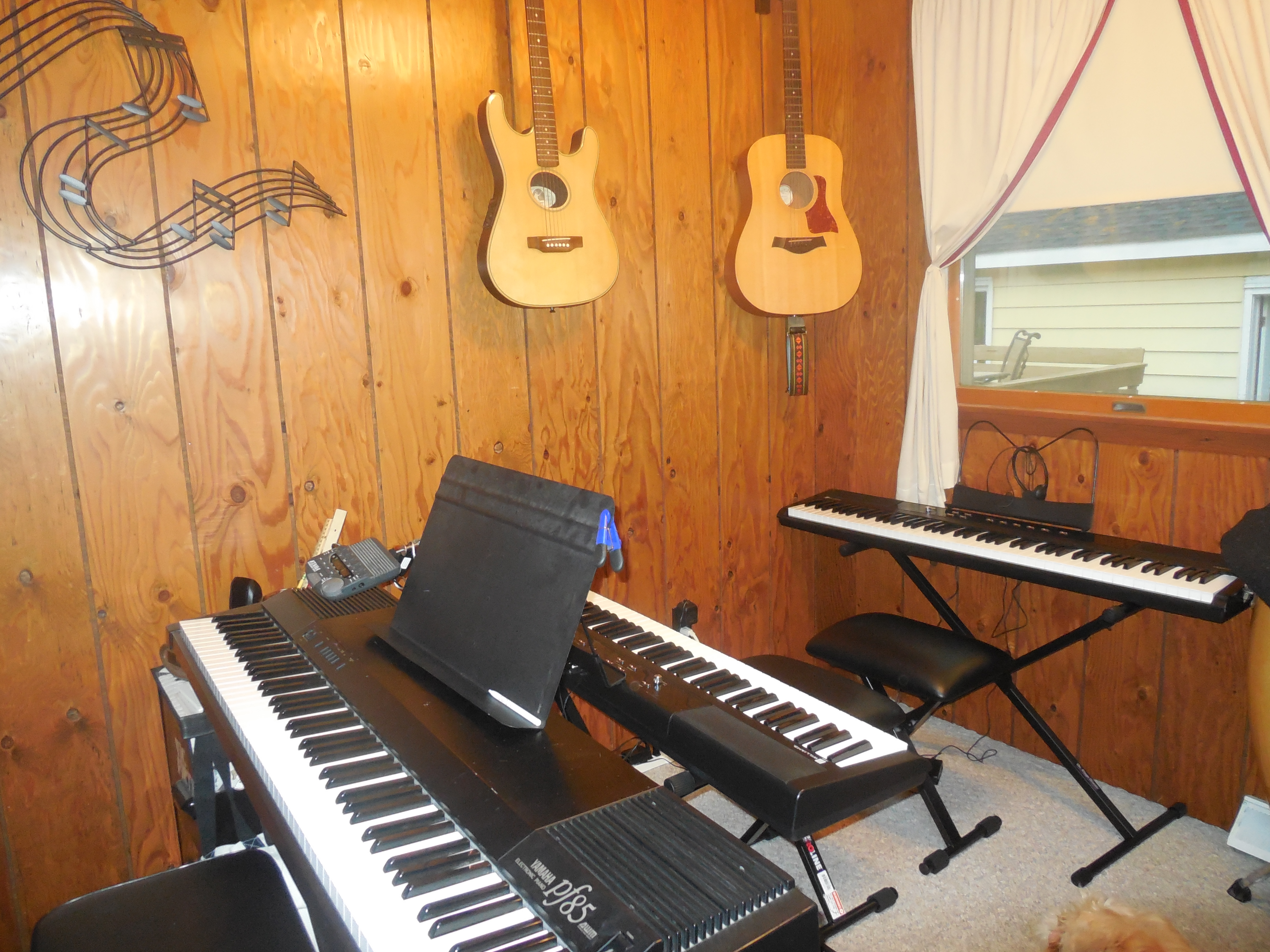 Our New Piano Lab is Set up and ready for our Group Piano Classes!
(the new piano lab was purchased using proceeds from the 2015 Recital ticket sales. Thanks to everyone who came!)